In this 5-day, "go at your own pace", no-nonsense Masterclass Series, you will: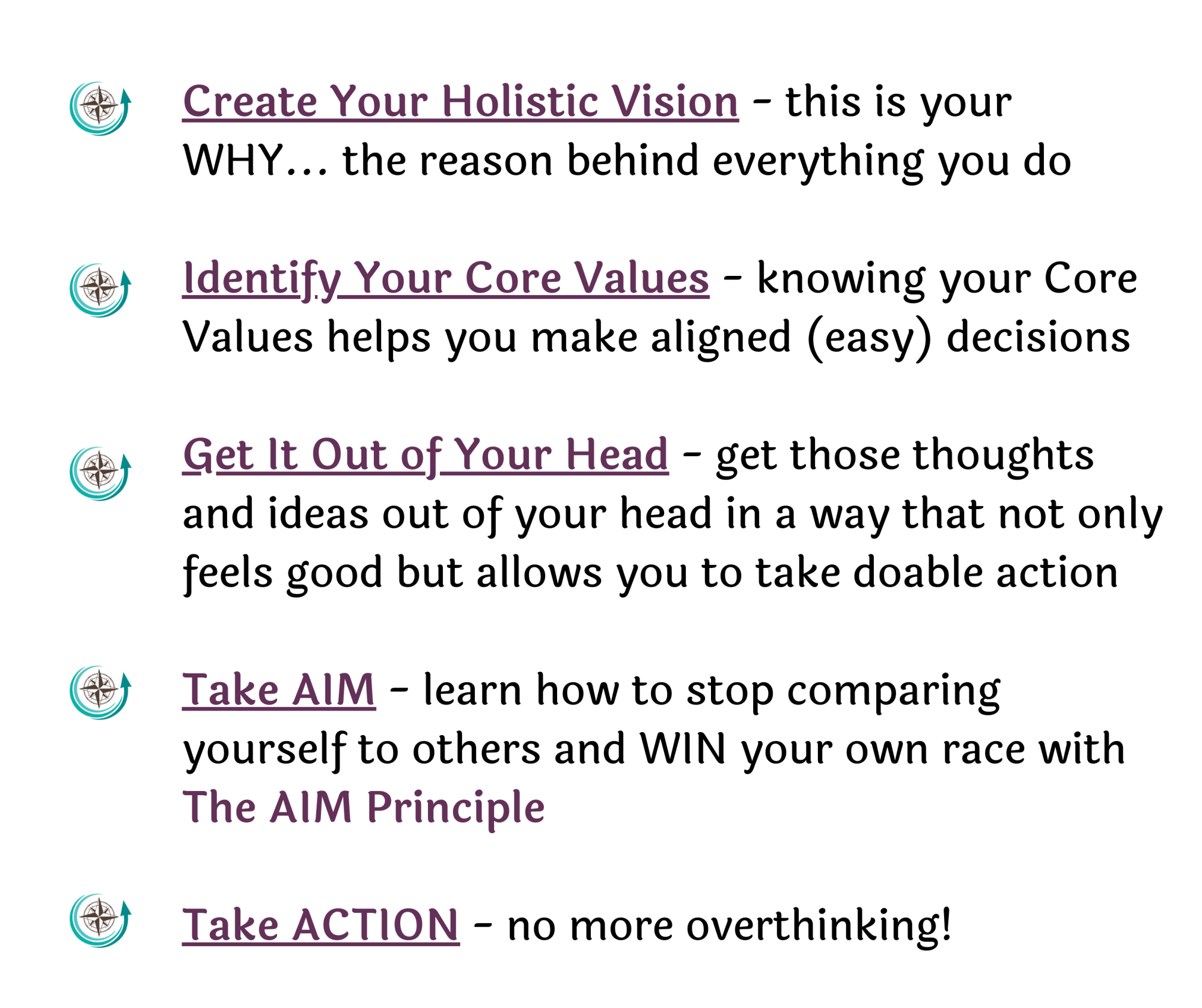 Are you tired of seeing everyone around you WIN 🎯 while you feel stuck in neutral? 🚗
Do you overthink almost every decision? 🤔
Are you tired of feeling overwhelmed by analysis paralysis? 😭
Ladies, I know what that's like! 🙋‍♀️
After working so hard for so many years and not seeing the results I was hoping for, I realized what was missing - I needed a strategy that felt doable for me; and, I needed someone to keep me honest to do the things I said I would do.
Once I figured this out, I couldn't wait to share it with other women so they too could Stop Overthinking and Start Doing and experience their own version of success! 🎯
If you are ready to stop procrastinating, start taking doable action in alignment with your values, and finally get the results you've been hoping for, this Masterclass is for you.
Check out what others have said after taking this Masterclass Series -
CLICK HERE
At the end of the Masterclass, you'll
have a clear vision of what it is you want to accomplish and why it is so important to follow through with your goals.

know how to align every decision with your Core Values which makes for easy decision-making!

be able to put your goals and doable action items on your calendar in a way that makes sense for you and the people you serve. WIN-WIN!!